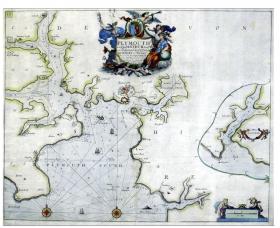 From Beauty to Bounty; the Past, Present and Future of Mount Edgcumbe Country Park.
Date/Time: 9 September, 2023. 2pm
Venue: Polruan Village Hall
Cost: £5 for FHHS members, £8 for non members.
Contact: Andrew Gardner 07769 977116 or andrew@gardner.be Or via Ticket Taylor https://buytickets.at/foweyharbourheritagesociety
Synopsis

This illustrated talk will focus on the history of Mount Edgcumbe Country Park with particular reference to the creation of the designed parkland in the 18th and early 19th centuries. It will conclude with a brief overview of what has happened since the park was sold to Plymouth City Council and Cornwall Council in 1971.



Dr Malcolm Cross is a retired professor of economic and social history, now living in Kingsand, overlooking Mount Edgcumbe Country Park. During his career he has held teaching posts in Holland, Italy and the United States as well as the UK. Since retiring he has concentrated on local history. His last book was A House by the River: West Indian Wealth in West Devon (2022). He is currently working on a history of the Edgcumbe family and estate.