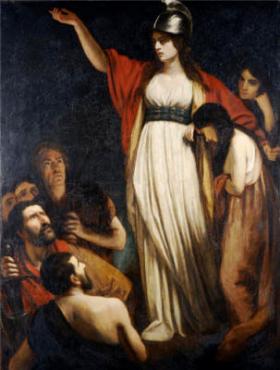 Mary Bryant, the creation of a Cornish legend. A talk by Charlotte Mackenzie
Date/Time: 10 September 2022, 2pm
Venue: Fowey Town Hall
Cost: £5 for FHHS members, £8 for non members.
Contact: Andrew Gardner 07769 977116 or andrew@gardner.be Or via Ticket Taylor https://buytickets.at/foweyharbourheritagesociety
Mary Broad the creation of a Cornish legend
Who was Mary Broad / Bryant and what really happened?
What new things does her historical experience reveal about Georgian Cornwall?
When and why was Mary Broad's story embellished and fictionalised?
Why was it only in recent decades that she became a Cornish legend?

Charlotte MacKenzie writes and researches Cornwall's history, including the new biography Mary Broad the documentary (2021).
She lives in Cornwall and is a former university senior lecturer in history.