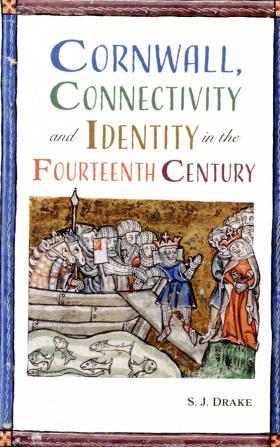 14th Century Cornwall with a Focus on Fowey. A presentation by Dr Sam Drake. CANCELLED
Date/Time: Saturday 13 November at 19.00. CANCELLED DUE TO ILLNESS OF SPEAKER
Venue: Delivered via Zoom. Talk starts at 19.00
Cost: £5 per screen for FHHS members, £8 for non members. FOR REFUND CONTACT ANDREW GARDNER
Contact: Andrew Gardner 07769 977116 or andrew@gardner.be Or via Ticket Taylor https://buytickets.at/foweyharbourheritagesociety
14th Century Cornwall with a Focus on Fowey.
Zoom talk by Dr Sam Drake.

Sam is an expert on 14th century Cornwall, when Fowey was a major port in the Southwest and the most important one in Cornwall. It was a time of pirates, the Fowey Gallants and more. The talk will be followed by a Q & A session chaired by Dr Helen Doe.