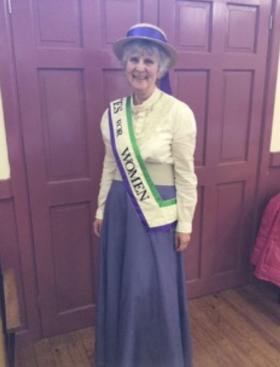 Breaking the Mould:The Southwest Suffragettes. A talk by Pamela Vass
Date/Time: Saturday 16 October 2021. Starts at 2.30, doors open from 2.00.
Venue: Whitecross Village Hall, Bodinnick.
Cost: £5 for FHHS members, £8 for non members.
Contact: via TicketTailor https://buytickets.at/foweyharbourheritagesociety/575726 or via Hon Sec, Kath Pearce on 07977572268
A fascinating story of the fight for the vote in the southwest - the tale of West Country women prepared to protest publicly, join mass rallies and go on hunger strike.
Pamela is a writer of fiction and non fiction and lives in Looe.

In view of possible restrictions admittance will be ticketed at the door.