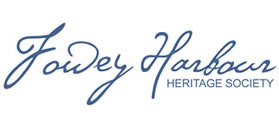 Fowey Harbour Heritage Society
Fowey harbour, which includes the communities of Fowey, Bodinnick and Polruan, has been a significant international trading port since the medieval period and is still a working port today, exporting china clay. Our aim is to encourage you to explore the area and find out more about the places and people that have contributed to its heritage.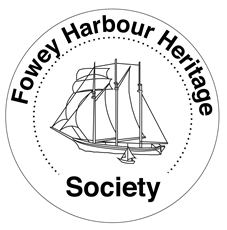 Promoting the heritage of the Fowey harbour area

The Society introduces you to the rich and varied history of Fowey harbour and what you can see today by:

Organising talks
Publishing an annual journal
Presenting our annual heritage awards
Providing heritage grants to local organisations
Promoting guided walks
Working with other societies on heritage projects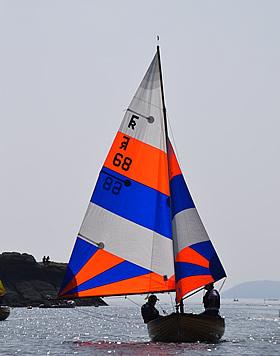 A Celebration of the Fowey River Dinghy
Talk by Marcus Lewis at Fowey Town Hall
Saturday 24th October 2020 at 6pm
The Fowey River class dinghy is based on a 15' dinghy designed in the late 1940's. The plans were published in Yachting Monthly to encourage people to build their own boats. In the 1950's, Hunkin's Boatyard at Polruan built one for the local dentist, Mr Mogg, and named Michelle, after his daughter. More soon followed, with fifteen boats in the fleet by 1957. Other local builders also built Fowey Rivers, such as Percy Mitchell at Portmellon and Watty in Fowey. By 1965 the fleet had reached 36 boats and this year is their 70th anniversary. Marcus will look at their history, design and construction.