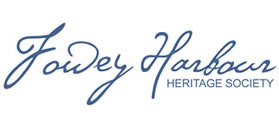 Fowey Harbour Heritage Society
Fowey harbour, which includes the communities of Fowey, Bodinnick and Polruan, has been a significant international trading port since the medieval period and is still a working port today, exporting china clay. Our aim is to encourage you to explore the area and find out more about the places and people that have contributed to its heritage.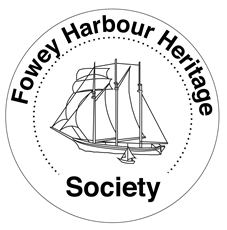 Promoting the heritage of the Fowey harbour area

The Society introduces you to the rich and varied history of Fowey harbour and what you can see today by:

Organising talks
Publishing an annual journal
Presenting our annual heritage awards
Providing heritage grants to local organisations
Promoting guided walks
Working with other societies on heritage projects
AGM and Talk 'South West Fruit Schooners
Via Zoom
Saturday 17 April 2021 at 2.30pm
Our AGM at 2.30pm is followed by a talk (postponed from February 2020) given by Roger Barrett entitled 'Fruit Schooners'. Built for speed, the clipper fruit schooners of the nineteenth century were the ocean racing yachts of the day, carrying home cargoes of highly perishable fruit from the Azores, the Mediterranean and the Bahamas. For many years Salcombe and its neighbour Brixham in the South Hams of Devon were the dominant players but, in the later days of the trade, Fowey established a reputation for producing fast fruit schooners such as the Jane Slade and Silver Spray.

Roger Barrett is the curator of both Salcombe Maritime Museum and Salcombe Lifeboat Museum and the author of a number of books on local maritime history including 'Salcombe: Schooner Port', which tells the story of the Salcombe schooners and the trades they engaged in.